Customer Satisfaction is our top priority.
When you buy a land or house from us, you don't have to worry. We ensure the whole process is easy and straight forward.
Introducing Caramel Court

Odo-Egiri in Epe Township
Remarkably worthy of note is our beautifully structured Caramel Court. Located in the centralized city of Odo-Egiri in Epe Township is the fully-fitted mini smart estate with 6 units of 3-bedroom terraces.

With N7,000,000 starting price, you can get your dream home in caramel court.
Caramel court
Property ID NMH-001
Price ₦40,000,000.00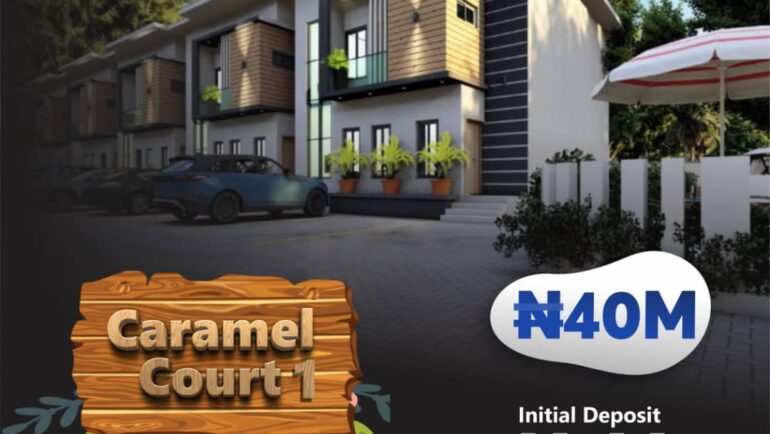 BrownHill Estate
Property ID NMH-009
Price ₦3,000,000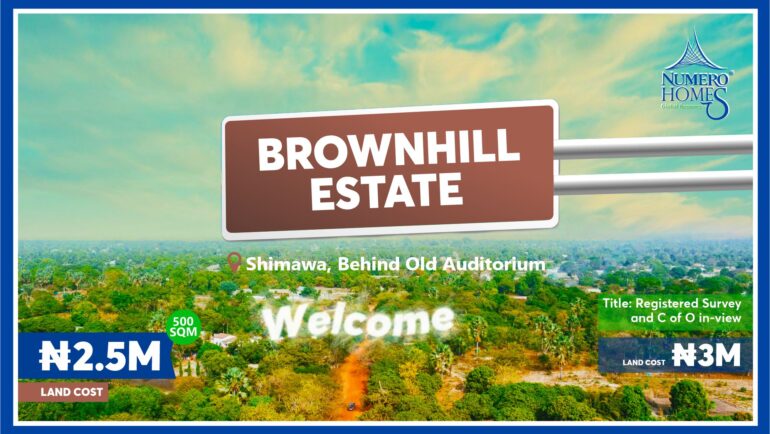 Green Ivy Estate
Property ID NMH-001
Price ₦1,200,000.00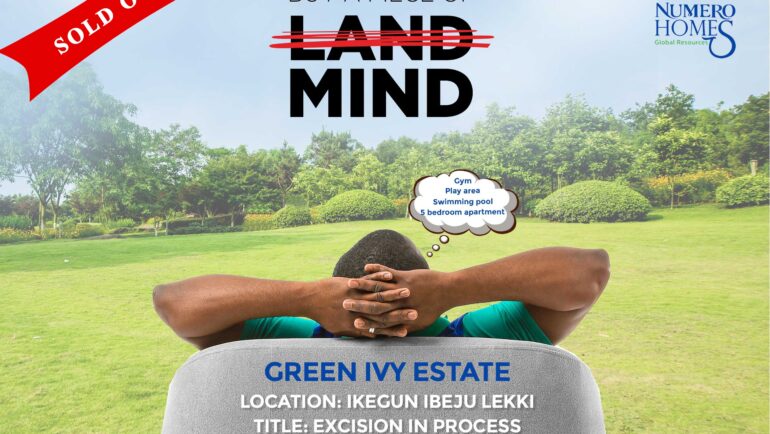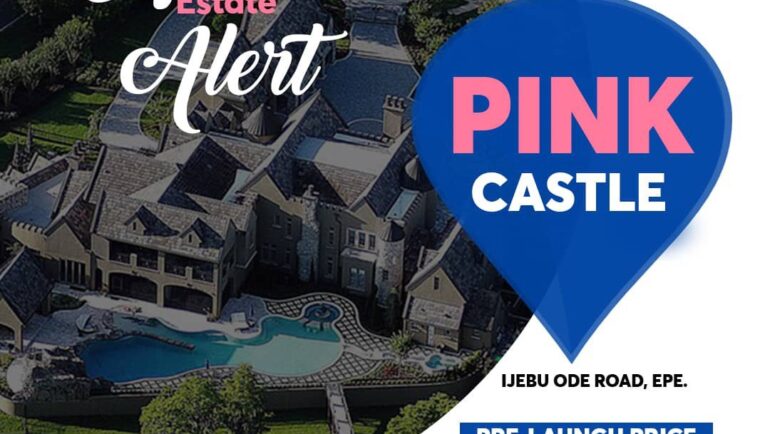 Bluepride Estate
Property ID NMH-019
Price ₦2,500.000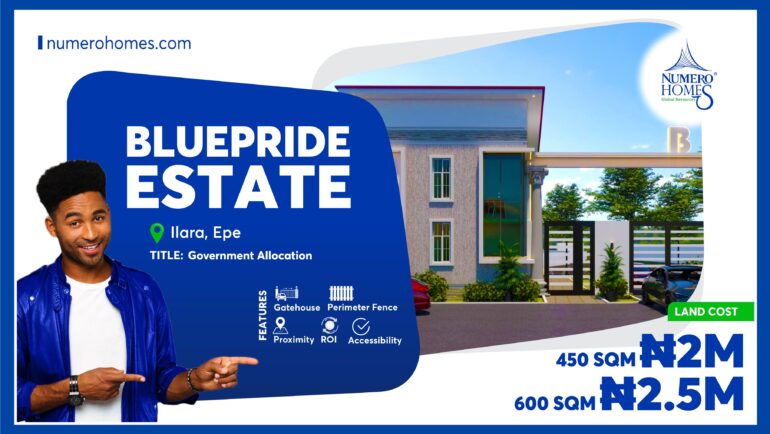 Delight Estate
Property ID NMH-011
Price ₦25,000.000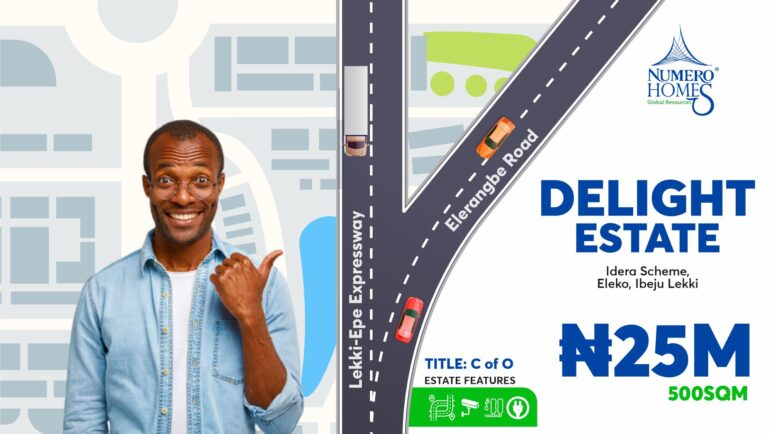 Beige Residence
Property ID NMH-008
Price ₦15,000.000
Agric City
Property ID NMH-006
Price ₦3,000.000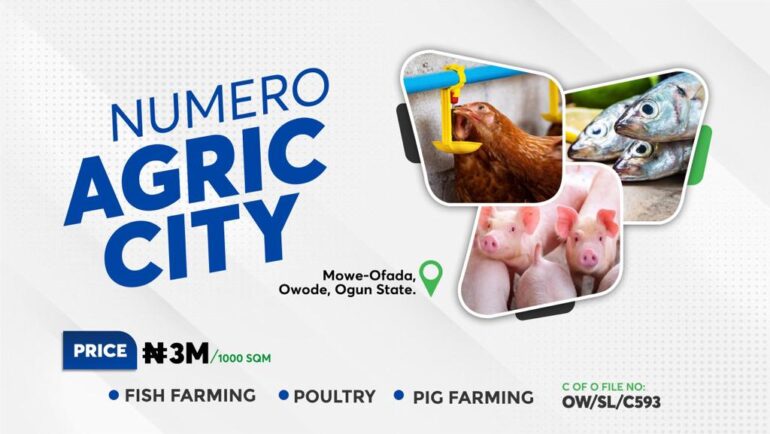 It Makes Us The Preferred Choice
Whether you're buying, selling or renting, we can help you move forward.
Why Numero Homes?
We are Numero Homes
Numero Homes Global is an indigenous real estate company that specializes in property acquisition(Residential and Commercial), Construction, Renovation and property investment advisory services. Our team of well experienced professionals in the Nigerian Housing leverage on existing resources to structure suitable proposition that will translate to customer satisfaction.
News & Blog
FIVE REASONS WHY YOU SHOULD INVEST IN AGRICULTURE It's no secret that Nigeria's agricultural sector has generates steady profits over the years, but the country is yet to maximize those profits. Although, there is a strong appetite before agricultural entrepreneurship in Nigeria, many potential entrepreneurs face obstacles related to lack of education, capital, and expertise. So, if you're considering of…
HOW TO STAY SAFE DURING FLOODS IN LAGOS.     It's raining season in Nigeria, and Lagos is the center of downpour due to its nearness to the sea. Hence, flash floods, erosion, and thunderstorms will be seen. Staying safe is important at these times as there have been reported cases of missing persons, accidents and even death. So here…
THE EPE FISH MARKET One of the most popular places to visit in Lagos, is the Epe fish market which was just a small fish market in the middle of Epe. Oluwo retail market, Epe is the home to Lagos' largest fish and sea food market, where you can buy anything from makerel to Snails, catfish, crocodiles, alligators,…
Testimonials
I am most grateful to the entire Numerohomes team, through your in-depth knowledge in business not only have you made me fulfil a live long dream of becoming a property owner, but you did so in the most pocket friendly manner Kudos!!!
I was a banker working with one of the prestigious commercial banks in Nigeria and based in Lagos. I used to have this wonderful colleague (Omowunmi) who is also a friend in the system. She is of a unique personality and because of that I used to talk to her on almost everything about myself.
I have just received my annual bonus and merged with my savings totaling N7million and was going to Ibeju Lekki to buy a property before a friend introduced me to Numero Homes. They were pleasant and was asked if my bonus is guaranteed annually. I met with the CEO, Omowunmi. She asked if I will oblige if she gets a property for me in Lekki with flexible terms.
Our experts are happy to answer all of your questions and find the best possible solution for the project you are working on.