FIVE REASONS WHY YOU SHOULD INVEST IN AGRICULTURE
It's no secret that Nigeria's agricultural sector has generates steady profits over the years, but the
country is yet to maximize those profits. Although, there is a strong appetite before agricultural
entrepreneurship in Nigeria, many potential entrepreneurs face obstacles related to lack of education,
capital, and expertise.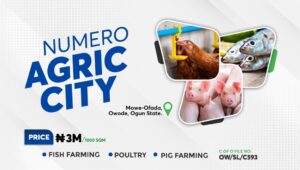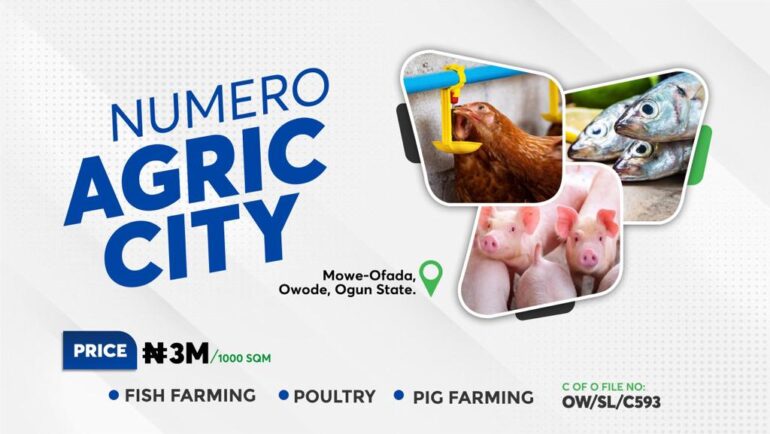 So, if you're considering of starting an Agri-business, here are five solid reasons why you should invest in
agriculture.
1. Availability of food demand
2. Increased profit on both crops and animal production.
3. Food and animal produce all year round
4. Revenue across all value chain
5. Various opportunity production scheme.
Agricultural land prices are on the rise all over the world, due to rapidly growing demand for food and
animal production.
Introducing Numero Agric City located at Someke, Mowe, Ogun state, is a community for farmers
looking to create wealth, jobs, and food security in the country. This city is poised to offer farmers
leverage to their own farmland with ease at an affordable price per plot.
You sure have gone through this post and possibly made a choice to invest in agriculture. Secure your
farmland at Numero Agric city today by calling our dedicated helpline on 09134444983 for more
information and inquiries.