THE EPE FISH MARKET
One of the most popular places to visit in Lagos, is the Epe fish market which was just a small fish market
in the middle of Epe.
Oluwo retail market, Epe is the home to Lagos' largest fish and sea food market, where you can buy
anything from makerel to Snails, catfish, crocodiles, alligators, snakes and, pangolins.
On November 10, 1989, Mr. M. A. Olagbaiye, the only administrator, commissioned the construction of
the fish market. Epe town is a tranquil place, and as it is a coastal area along the lagoon, fishing is one of
its primary industries. Three hours seperates Epe town from Lagos Island. Epe is a northern seaside town
that shares a border with Ogun state.
Access to the Epe fish market is available through the road from Ajah, Lekki and Ijebu-Ode, waterways
using a boat ride, and a railway line which is in the works.
TIPS TO VISITING THE EPE FISH MARKET
 Do not act like a tourist to avoid tourist prices
 Make sure to arrive early at the market as this will make you get the best price of sea foods or
any goods at all.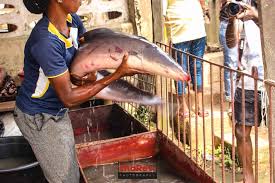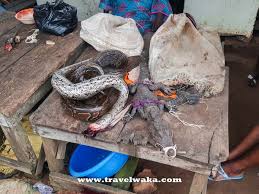 While you are here, you can purchase a plot of land, 'The New Lagos', at Bluepride Estate, Epe. You may
be confident that the new Lagos I has so many magnificent landmarks that it has become a home for
investors and property owners.
For more information about Bluepride and other estates, visit our website at www.numerohomes.com
or call our dedicated customer care line on 09134444983.