The Dangote refinery is a state-of-the-art oil refinery owned by the Dangote Group. This refinery is aimed at bringing unprecedent progress within the area that no human has ever witnessed.
The Dangote refinery, which is now in the preliminary operation stage and is expected to be one of the largest single train refineries in the world, is a sitting asset estimated to generate 650,000 barrels of crude oil per day. The refinery is set to be commissioned by the third quarter of this year 2022.
This gigantic investment is situated on 2500 hectares of land in Lagos' Lekki Free Trade Zone. The President of the Federal Republic of Nigeria commissioned the Dangote Fertilizer recently, which means production would begin immediately.
For almost two years, mixed reactions to the refinery and fertilizer plant have raged, with professionals, analysts, and even ordinary individuals debating their respective positions on this investment edifice.
The truth is that no one can ever be certain of what the future holds for them. However, one thing is certain:
the price of land along the axis in which this refinery and fertilizer plant are located will increase.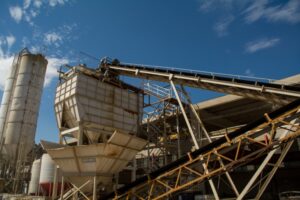 To begin, many have assuaged concerns about the refinery's influence on human health, which has
been linked to asthma, skin irritations, abortions, respiratory disorders, and cancer. All of these
concerns are genuine only if you reside in close proximity to the refinery. Indeed, it is recommended
that the majority of people, including personnel, wear protective equipment throughout their stay
and work at this factory.
Without a doubt, real estate, the single largest investment, would be largely affected. It would be beneficial to some with hindsight, but would be tremendously detrimental to the majority of people who do not feel the need to own a piece of earth approximately 20 kilometers away from the refinery now, which is reported to be one of the largest employers in the country.
If enough care or precautions are not done to secure a location in this area now, the negative result is an increase in the price at which land in this proximity will be sold. It is recommended that you should secure an investment by purchasing a piece of land adjacent to Africa's wealthiest man as a neighbor. The greatest investment will be seriously threatened beginning now, as many investors will hurry to acquire even a small plot of property in the coming months.
Make a point of putting your money where your mouth is. Your investment is safe and secure, and it can be passed down through generations. Additionally, it's an excellent way to generate revenue for future generations.
Would you rather live happily ever after knowing that your investment tripled in value within two years of purchase, or would you rather languish in regret, "had I known," I should have invested sooner?
I have some good news for you, but you must act quickly as space is limited. You can be Dangote's neighbor for as little as N16 million (all-inclusive) for Delight Estate in Idera Eleko or N3.5 million for Bluepride Estate Epe, which is only 50 minutes from the Dangote Refinery.
If this is the case for you, why don't you reach out to us now?